United Way
Caregivers Coalition
Pathways for Caregivers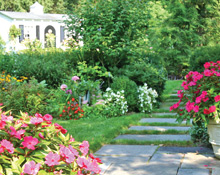 In 2014, United Way Caregivers Coalition produced its first regional edition of the award-winning, comprehensive caregiving guide – Pathways for Caregivers.
Caregivers credit this guide as a lifeline. It is a one-of-a-kind resource full of information, advice, and ideas about how to get the support caregivers need. It includes focused sections on caring for loved ones who are aging, have disabilities or mental health issues, or qualify for veterans' services.
While written to assist caregivers in our northern New Jersey region, much of the contents are applicable to caregivers all throughout New Jersey and beyond.
United Way is currently offering the 5th edition of Pathways for Caregivers at no cost to caregivers and their allies.
Get Your Pathways Guide Now
Click on the links below to download an electronic copy of Pathways for Caregivers. To obtain a printed version of this guide, call 888.33UWCARES (888.338.9227).


PDF Pathways for Caregivers Introduction & Table of Contents


PDF Section A: Caregiving for an Aging Loved One


PDF Section B: Caregiving for a Loved One with a Disability


PDF Section C: Caregiving for a Loved One with Mental Illness


PDF Section D: Information for All Caregivers


PDF Appendices
"Pathways" Toolbox


PDF Important Contact Information


PDF Creating Personal & Professional Directories


PDF Your Four Most Important Documents


PDF Locating Important Documents & Information


PDF Glossary of Key Legal Terms